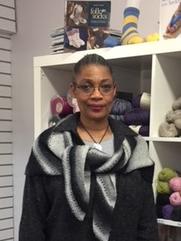 Deborah:  A left handed, continental knitter, Deborah started knitting at the age of 13.  She spent most of her career in Retailing and Global Sourcing for several major retailers, retiring from Talbot's several years ago.  Deborah belongs to the Boston Knitting guild as well as several local knitting groups  She takes every opportunity to attend knitting cruises, retreats, and expos including Vogue Knitting Live.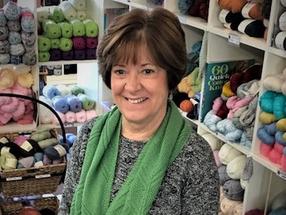 Lisa comes from a family of knitters and has been enjoying the craft since 16.  During her career in Employee Benefits, knitting was a great way to de-stress.  She enjoys creating unique pieces and usually has a new project on her needles  Shawls are her specialty and she looks for patterns with interesting stitches and yarns.  Lisa can help get you started on that one of a kind project.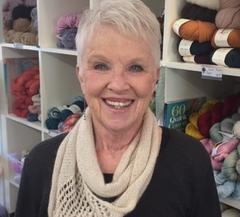 Diane is a skilled knitter and crocheter. She has been knitting since a young child and is from a family of knitters!  She is available to help with your knitting questions.  She loves knitting and crocheting the smaller projects that teach new skills and techniques.