We are offering several types of classes for all levels of knitters and crocheters.  Contact us for times and class details by  phone 774-283-4704 , or completing the inquiry form. All classes must be paid in advance to save a place.
Olive Knits Sailaway Knit Along:  Join us on Wednesday July 6 from 4-6 pm as we cast on our Olive Knits cardigan!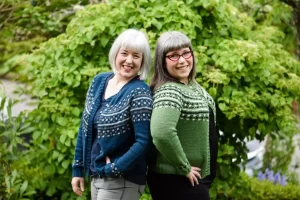 ​​​Beginner Knitter Level 1: New to knitting or a confident beginner, join us to build or improve your skills in knitting! Next class starts soon. Contact us for the next date and to reserve your seat. $65 includes materials.
​Beginner Knitting Level 2:
We are excited to be offering a Beginner Level 2!
If you have mastered the knit and purl stitch, join us for the next series which will teach you new stitches while making a sampler scarf. You will learn several techniques each week to help you on your journey to becoming a confident knitter. Contact us for the next class date.
​​​Building Block Afghan: Join us for the 12 session class designed to extend your knitting skills while creating a beautiful 12′ x 12′ knitted block each month.  At the end, you can join them to create a stunning blanket. Join us monthly to make your squares!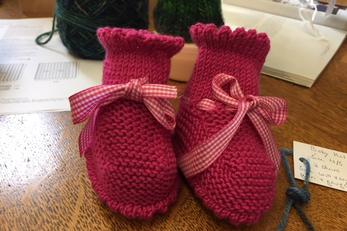 Private Lessons: Contact us to schedule an individual lesson, or a group lesson with your family or friends.​​​
Specialty Workshops and Events:  We will be offering various workshops and events through out the year including trunk shows, spinning, cables, thrummed mitts and short rows! 
Magic Loop:  Learn to knit almost anything using a 40 or 32″ cable needle. Create an easy baby hat while learning. Contact us for the next class date .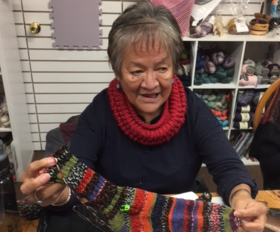 ​Toe Up Socks!
After you learn magic loop, how about toe up socks? This unique technique allows you to make socks that fit! Our next toe up series will begin: Contact us for the next class date.
Proceed to PayPal to complete your registration. Paypal account not required.